2022 SWOHF Women's Day Together
The Golden Lamb in historic Lebanon Ohio
Saturday, November 12, 2022  
11:00 a.m. to 3:00 p.m.  Lunch and Dessert will be served
"INTENTIONAL CONNECTION" - Program sponsored by HFA - Presented by Anna Bell, CFSA
Join us as we get together to learn more about "The Heart-Mind-Body Connection" and "Taking Care of You"  When you are intentional, you choose to make decisions and take action on what's important to you. Brene Brown says "Connection is a bond that forms between women when they feel seen, heard, and valued."  Spend your day with SWOHF women. We certainly value our time together! You will discover new ways of thinking about coping and empowerment, as well as creating balance, by staying connected to others in your support network and by taking care of yourself. 
Card-Making Craft by Creative Memories Consultant, Dawn Greenwalt 
You will leave with "Made-by-You" hand-crafted cards that you can use to encourage your friends and family!
Ladies, you do NOT want to miss this women's event!  Questions? Call the SWOHF Office 937-298-8000 or email joy@swohf.org   
PLEASE NOTE: This event is open to SWOHF women (those who have a bleeding disorder or have a family member treated for a bleeding disorder at Dayton Children's HTC or a Greater Dayton hematologist). Teens are welcome but no children 12 and under. Space is limited.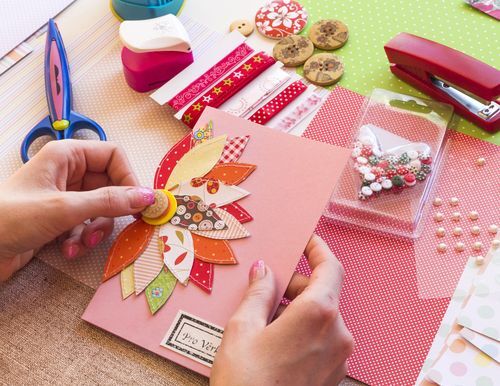 SWOHF is grateful for grant funds for this event!